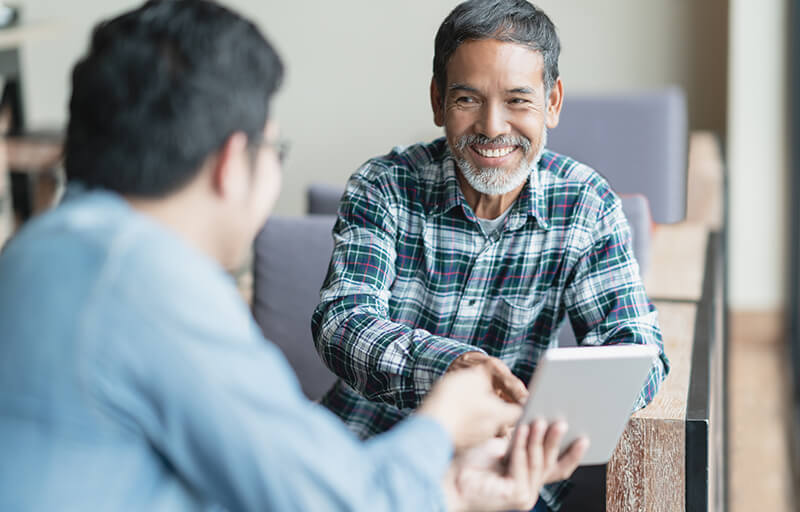 Dental savings plans, also known as dental discount plans, are designed for individuals, families and groups looking to save money on their dental care needs. Plan members save 10-60% on the typical cost of dental care and treatments at a nationwide network of more than 100,000 dentists.
Participating dental care providers have agreed to accept a discounted fee from plan members. As a plan member, you simply show your membership card when visiting any participating plan provider to receive most dental services at discounted fees. You pay the discounted rate directly to the dentist.
What are the benefits of a dental discount plan?
The benefits of dental savings plans include no deductibles, no co-pays, no waiting periods, no paperwork hassles, no restrictions on getting immediate treatment for pre-existing or expensive procedures, and no annual limit on how often you can use your plan to save at the dentist.
Joining a discount dental plan will allow you to save money on most dental care services. DentalPlans.com offers a broad variety of plans from the health brands that you trust such as Aetna, Careington and Cigna. DentalPlans.com is the definitive online source for superior savings, service and selection on quality dental savings plans. Advantages include:
Savings of 10% to 60% on most dental procedures
Choose from more than 30 national and regional plans with more than 100,000 participating dentists listings in combined networks
Outstanding customer service
Discounts on dental specialist care available with most plans
No health restrictions
How do I choose the best dental savings plan?
Our goal is to make it as easy as possible for you to make an informed decision when choosing a dental savings plan. Using the search tools on dentalplans.com you can search for plans based on your budget, location, dentist, or the specific dental treatments that you need. Our dental information center also provides educational material on dental concerns, emergencies, ways to save and dental insurance.
If you ever need help finding a plan, our :DP AtYourService Team will be happy to help compare plans based on your requirements to help you easily find the perfect plan.
How long does it take to activate my dental plan?
Once you've joined the discount dental plan that's right for you, you can start saving on many quality dental care services. Most plans activate within three business days, so you can start saving right away.
After you've printed out your membership card and Online Membership Package in the DentalPlans.com Member's Area, use our dentist search to find a participating dental care provider in your area and make an appointment. Be sure to mention the dental savings plan name shown on your membership card when contacting the participating provider.
Simply present your membership card when you arrive to your appointment to ensure that you are charged discounted fees in accordance with your plan. Payment for services performed is due at the time of service, and there are no paperwork hassles to worry about. Saving money on your healthy smile just got easy!